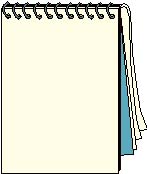 Fishing Reports
Kansas Fishing Reports
Missouri Reports
Oklahoma Fishing Reports
Texas Fishing Reports
Reader's Nook
Latest Angler News
Current Angler Articles
Kansas Angler Archives
Angler's Academy
Fishing and Tackle Tips
Tackle Manufacturer Tips
Lure Making Tips
Club Corner
Kansas Fishing Clubs
Tournament Schedules
Kansas Tournament Results
Tournament Trail
Tournament Organizations
Kansas Fishing Clubs
Tournament Schedules
Circuit Tournament Results
Success Stories
Fishing Photo Gallery
Bragging Corner
Anglers Sharing Stories
Kansas Angler Info
About the Angler
Advertising Information
Contact the Angler
Angler Links
Tackle Manufacturer Links
Departments of Wildlife Links
Other Links of Interest
Want to join a club? Want to contact someone in another club? Want to check on a club tournament date? Head for these pages for the answers you need. If your club isn't listed here or you need to update your listing, email us or send hard copy to the address below.
Kansas Fishing Clubs - Check this page for club officers and contacts.
Tournament Schedule - This page is for the listing of tournament dates for Kansas Fishing Clubs and tournament circuits with Kansas anglers competing.
Tournament Results - Check here for results of Kansas club tournaments.
Club Corner | Tournament Organizations | Tournament Schedules
Kansas Club Tournament Results | Circuit Tournament Results
Kansas Angler Home