Fishing Reports
Kansas Fishing Reports
Colorado Reports
Missouri Reports
Oklahoma Fishing Reports
Nebraska Reports
Texas Fishing Reports
Reader's Nook
Latest Angler News
Current Angler Articles
Kansas Angler Archives
Angler's Academy
Fishing and Tackle Tips
Tackle Manufacturer Tips
Lure Making Tips
Club Corner
Kansas Fishing Clubs
Tournament Schedules
Tournament Results
Tournament Trail
Tournament Organizations
Kansas Fishing Clubs
Tournament Schedules
Kansas Tournament Results
Success Stories
Fishing Photo Gallery
Bragging Corner
Anglers Sharing Stories
Kansas Angler Info
About the Angler
Advertising Information
Contact the Angler
Angler Links
Tackle Manufacturer Links
Departments of Wildlife Links
Other Links of Interest
Surf these links from The Kansas Angler to find the information you need. If you have suggestions for additional links, email them to us for possible inclusion.
Fishing Tackle Manufacturer Links - Find links to manufacturers of fishing tackle and related items. Many manufacturers provide detailed product information you are unable to get from other sources. Some offer free catalogs.
State Departments of Wildlife - Check this list of state Departments of Wildlife or similar agencies to find answers to questions you have for your next trip. You may find links on their sites to local destinations also.
Other Links of Interest to Anglers - Got some time to kill or want to surf the net to search for answers to questions you could get from our other sets of links? Give these a try.
---
Kansas Angler Online Sponsor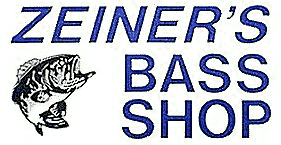 Copyright 1999 by The Kansas Angler - P.O. Box 12261 - Wichita, KS 67211 -
Phone 316-265-5551
Questions or problems with this website should be directed the link above.
This Page Last Updated June 19, 1999