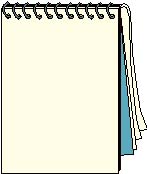 Fishing Reports
Kansas Fishing Reports
Missouri Reports
Oklahoma Fishing Reports
Texas Fishing Reports
Reader's Nook
Latest Angler News
Current Angler Articles
Kansas Angler Archives
Angler's Academy
Fishing and Tackle Tips
Tackle Manufacturer Tips
Lure Making Tips
Club Corner
Kansas Fishing Clubs
Tournament Schedules
Tournament Results
Tournament Trail
Tournament Organizations
Kansas Fishing Clubs
Tournament Schedules
Kansas Tournament Results
Success Stories
Fishing Photo Gallery
Bragging Corner
Anglers Sharing Stories
Kansas Angler Info
About the Angler
Advertising Information
Contact the Angler
Angler Links
Tackle Manufacturer Links
Departments of Wildlife Links
Other Links of Interest
The Kansas Angler has the information you need to fish tournaments. Contact people for the various tournament circuits, special events and club tournaments. Check tournament schedules. Find results from tournaments involving Kansas Anglers. If you have tournament related information you would like included in The Kansas Angler Online Edition, email us or send hard copy to the address below.
Send us your 2001 info now
Tournament Organizations - This is a listing of tournament circuits offering tournaments Kansas anglers might be interested in fishing.
Club Tournament Contacts - If you want to fish club tournaments but you're not in a club, check out this list of Kansas Fishing clubs.
Tournament Schedules - Here you will find a listing of fishing tournaments offered by circuits, clubs and special event tournaments.
Tournament Results - Find out who won tournaments. Encourage your club or circut to submit results to The Kansas Angler Online Editon as soon as possible after each tournament is finished. We will provide pages for regularly participating organizations.